Dead Celebrity of the Month, June 2006: Lee Remick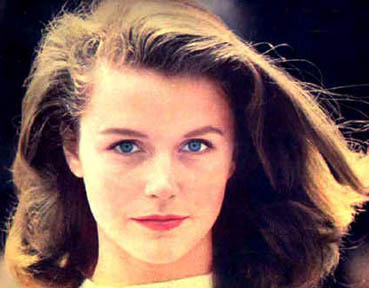 You might be surprised, just to look at her, that beautiful
Lee Remick
was such an accomplished actress. Born December 14th, 1935 in Quincy Massachusetts, Ms. Remick studied dance and acting at Barnard College, before landing a position at New Yorks prestigious Actors Studio, where she made her stage debut in a 1953 production of 'Be Your Age'.
After several years on stage and in live television drama, Actors Studio co-founder Elia Kazan cast Remick as a teenage Arkansas baton twirler in his Budd Schulberg scripted satire of celebrity,
A Face in the Crowed. Crowed
is my favorite Kazan film, and though Remicks part in the movie is relatively small, she leaves an impression both in looks and talent.
Her work with Kazan proved a successful spring board, and in 1958 22 year old Lee appeared opposite Paul Newman, Angela Lansbury, and Orson Wells in
The Long Hot Summer
. She followed that up the next year with the dificult role of an Army wife and rape victim in Otto Preminger racey drama,
Anatomy of a Murder
, opposite James Stewart.
Lee Remick worked regularly during the 1960's, with her film highlight of that decade being her Academy Award nominated turn as Jack Lemons alcoholic wife Kirsten Arnesen Clay, in Blake Edwards cautionary drama
The Days of Wine and Roses
. Also during the 1960's Remick played on stage the role that Audry Hepburn would make famous on film, as the blind Susy Hendrix in
Wait Until Dark
.
After divorcing her first husband, and father of her two children Bill Colleran (whom she had married in 1957) in 1968, Ms. Remick moved to England. She there married an assistant director named Kip Gowans (with whom she would stay married until her death), and continued to act, largely in TV movies and mini-series. She played Kay Summersby both in 1978's
Ike: The War Years
, and its follow up
Ike
in 1979. But it was the role of Katherine Thorn, mother of the Anti-Christ in 1976's
The Omen
, that would be her most remembered of the decade.
Still working throughout the 1980's, Lee made her final screen appearance in the 1989 TV movie,
Dark Holiday
. It was while filming in France that year that she was first diagnosed with tumors on her kidneys, while temporarily successful in fighting for her health, cancer returned a year later and Lee Remick passed away on July 2nd 1991, at the age of 55. Her last public appearance was in April of that year to receive her star on the Hollywood Walk of Fame. Her son is Matt Colleran of the rock group
Marys Danish
.